What Is Copy?
Copy is the intriguing content in which you place before people to grab their attention in order to get them interested in what you have to offer. It's the reason people decide to opt into your offer over anyone else's or vice versa. If you begin to study some of the top marketing companies, and I'm not referring to mlm's, or network marketing, I really mean reputable companies, you'll notice that they may have increased sales, or better customer interaction. Reason for this is the content they place in front of their audience to grab their attention. Because great marketers know, if I can get inside your head, and make you remember me, I've got you… I share a few examples in Facebook Live.. Check it out and drop a comment…
How Killer Copy Get's More Eyes…
So how exactly does "copy" get more eyes? In the Facebook live above I share how… But I'll put it here just in case you didn't wanna hear me talking, lol…. The reason some copy get's more eyes than others it because basic copy is so boring. People click on things and into things because something triggers an emotion within them that makes them want to know more… No matter what it is they're looking at. Seem like total Bullshhhhh? I'll prove it to you. Which of these would you click to get more information about?
"Lose Weight Today. Click Here!!!" or "38 Year Old Single Mother Of 4 Working 2 Jobs Loses An Astounding 62lbs In 9 Months Without Stepping Foot Into A Gym! Click HERE NOW To See How She Did It, And How YOU CAN TOO!!!"
Now I'm assuming that the 1st headline wouldn't interest you very much at all, as it wouldn't many others. But that second headline… It seemed to be way more descriptive and specific possibly catching the eye of tons more eyes. A title like this could be appealing to 1. Mother's 2. Mother's with multiple children 3. Mother's or others working multiple jobs 4. Mother's or anyone looking to lose 50 + pounds 5. Mother's or others that don't have time or finances for a gym membership 6.  Mother's or others looking for a product that really provides weight loss results
As you can see, captivating copy is the name of the game when you're marketing. Companies have mastered the art of killer copy by studying the marketplace to see how customers and prospects react using survey questionnaires, split testing ad campaigns, asking for feedback, and even creating contests to see what the public is looking for. Based on results of these, companies are able to create some of the most successful copy campaigns marketing has ever seen. And one thing you MUST understand… Copy is not only words. Copy is used in video ads, emails, mass company texts, commercials, and so on…. It's always before you. This is how copy is able to get more eyes. You first know your target market and cater your content to their needs to draw their attention and speak to them in such a way that they want to know more.
Learn To Create Killer Copy!!!
Now, creating copy isn't all that hard at all, but there are a few key things that you need to include to improve basic copy-writing skills. Things like discovering "who" your target market is and knowing how to strategically place trigger words that hit their pains and pleasures in front of them. Discovering how to touch on many points of interest so much that they feel they're missing out if they don't decide to act on what you're offering. Even learning to make them feel as thought they paid to little for the value you give all before they even give you a cent… Honestly there are many in the market, but there is only one training that I has shared all of this and MUCH MORE… You can check it out HERE if you'd like to see if it's worth your time. This tiny investment has played a major role in getting more opt-in conversions, leads, and sales for me, and it can to the same for you as well…
DANGEROUS COPY SECRETS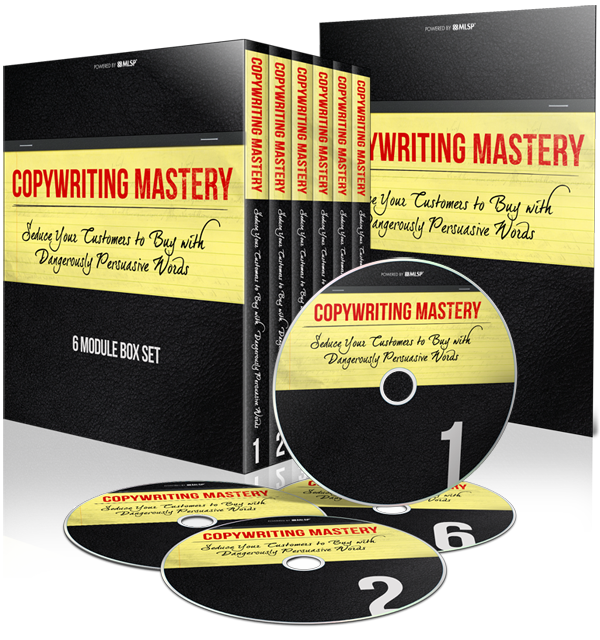 Mind-Control Copy: Dangerous Copywriting Secrets to Hack Into the Unconscious Mind of Your Prospect, and Control Their Thoughts
Did you get value from this blog? Great! Feel free to share it out to your team to help them grow their business as well…
More Content to help you GROW YOUR BUSINESS…
Do you use a proven system for generating leads for your business? Unless you're getting too many leads, here is a system helping online marketers consistently gather fresh leads for their business EVERYDAY!!! And you can get Instant Access!!!
Are we friends on Social Media? If not, connect with me at…
www.Facebook.com/lyndonbritt2
www.Instagram.com/lyndonbritt2
www.Twitter.com/lyndonbritt2