There are several businesses that decide to open a Facebook Fan page, but have no strategic purpose or game plan for executing it's use. Today I'm going to share with you how using Facebook Ads on your Facebook Fan/ Business page can prevent you from having to chase prospects just to increase sales…
Common Use Of Facebook Fan/ Business Pages…
Check out this Facebook Live discussion on this topic…
Often I witness a common practice on Facebook where businesses create fan pages. That's not it though, lol. Creating a fan page isn't wrong, it's what they do with them. Although there may be a nice logo for a profile pic and a colorful banner, the only reason the page is created is to get likes. These pages are created with the sole purpose of having one, hoping those that find it possibly share it. There's a huge problem in this, and I'll  share with you why in just a minute (or you can jump to the Live and come back to read the rest in a bit).
Why Use Facebook Ads?
The purpose of a fan page isn't only to build up a following. The true purpose is to give exposure to the brand the page is built for. No matter if it's a person, a business or company, a product, or a service being promoted. Creating the page is just the beginning. Now is the time to get exposure to what it is you want to build, hence Facebook ads. Facebook ads are a very effective way to target a specific group of people. When "Facebook ads" are used correctly, you can target the exact group of people that would want to purchase something your brand represents. This is phenomenal as it keeps you from having to chase people to look at or purchase your products/ service. Now of course there are free ways of marketing using social media, but paid advertising is a very effective way to grow your business. If I had to guess, there have been thousands of dollars spent in ineffective marketing because those running ads had no specific training on how to target the correct group of people. So I have included a very direct Facebook ad training course below that will walk you through how to effectively run your Facebook ads. If you're tired of chasing people to sell and recruit, then this course is exactly what you need.
GET FREE LEADS WITH FACEBOOK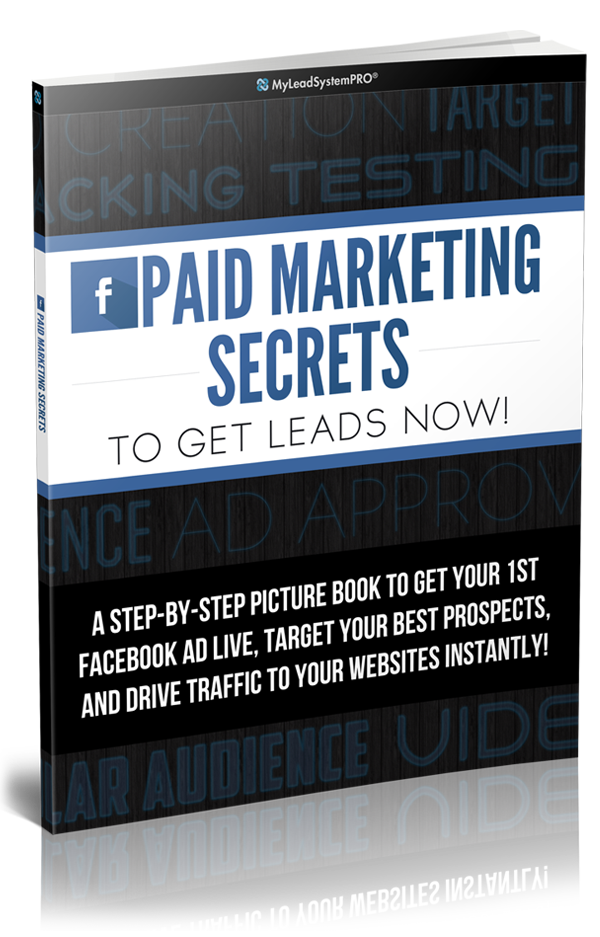 FREE Download: INSTANT ACCESS to a 21-Page PDF Report! Get Fresh Leads & Make More Sales via FaceBook starting TODAY
If you are in the process of growing your Facebook Fan page but have no idea what you're doing, download my free e-book "Grow Your Following: How To Build A Successful Brand Using Your Facebook Fan Page." It can cut your exposure time down if you take the actions explained within.
Did you get value from this post? If so, share it out. You'll feel great about yourself for doing so…
Related post to assist you with the growth of your business:
Unless you're getting all of the results in your business you want, which you probably aren't… You've got to see how so many other marketers are actually advancing their business. Check it out here..